Our Cover Story
We believe that experience and professionalism yield expert results. Our Midwest Insulation team members have covered a lot of territory in the St. Louis and St. Charles area over the decades. Together, our team brings to the table many years of valuable experience. Our elite team of installers are the experts in the industry.
Our Mission
At Midwest, it is our people who make the difference. Our teams enhance the comfort of living and working environments through building science and expertise to deliver superior products, workmanship, and value to our communities.
Our Values
We have a set of core values that guide everything we do. They are:
Teamwork. We offer help when others need it and collaborate to leverage our individual strengths.
Respect. We show consideration for our employees, customers, and business partners in all our interactions.
Expertise. We take pride in identifying and employing the most current and effective work practices.
Family. We provide a caring and supportive work environment where all employees feel valued.
Professionalism. We provide superior products and services that demonstrate our expertise and commitment to quality.
Hard Work. We put our very best effort into everything we do.
Candor. We speak openly and honestly when offering our thoughts and ideas and are receptive when others do the same.
Fun. We create an enjoyable environment where our employees, customers, and business partners can thrive.
Midwest Insulation LLC Team
When you choose Midwest Insulation, you are bringing a dedicated and professional group of experts on the job.
Steve Hoffman, Mike Cool, Kerry Pratt, Jan Holder, Mike Miller.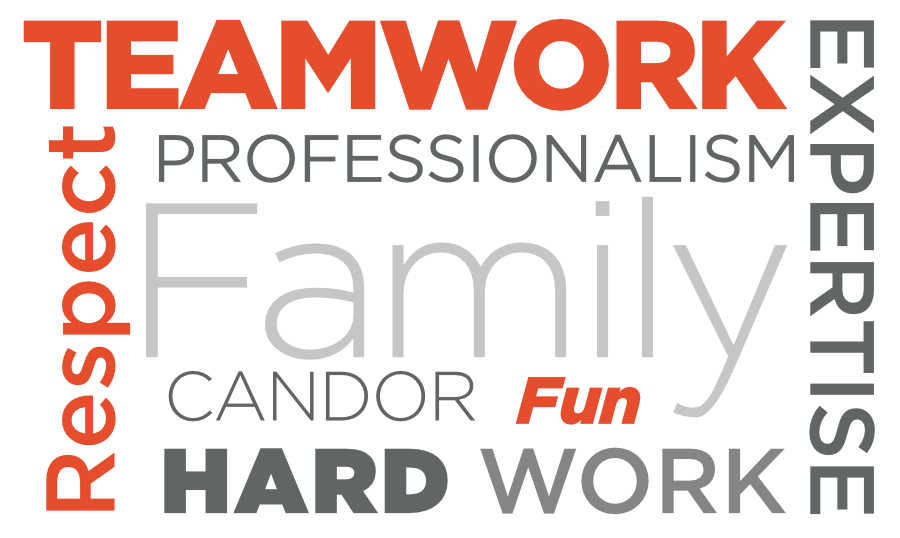 We Cover a Lot of Ground
As one of a select few Certified Energy Expert® Installers nationwide, Midwest Insulation is pleased to be able to serve all cities within a 50-mile radius of metro St. Louis and St. Charles.